Easy Food Options for Entertaining
This is a Sponsored post written by me on behalf of American Frozen Foods Institute and the Frozen Food Roundtable. All opinions are 100% mine.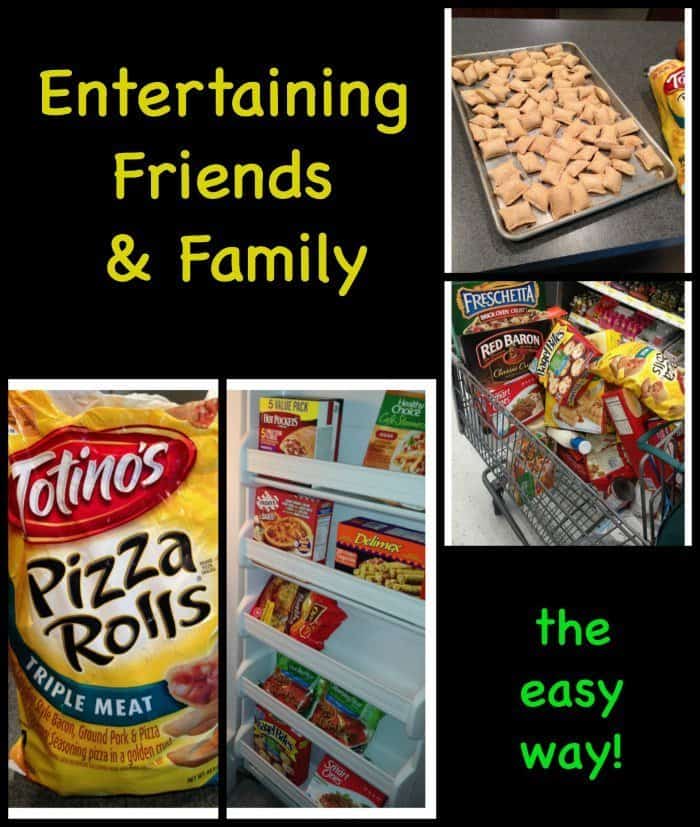 I'm not gonna lie, entertaining lots of friends and family can be a daunting task. I would like to think that I have perfected it over the years. I have a few easy food options for entertaining friends and family. We always seem to have people over. I love it! Some are planned and some are unexpected. Either way, I'm prepared for both.
When I was younger, and didn't know any better, I would spend hours and hours preparing meals only to be exhausted by the time our event was happening. I've learned that you can easily freeze your foods to keep them fresh.   fresh vs frozen  This way I can still entertain with amazing food but I can either make food ahead of time or purchase some amazing frozen food products that are proven crowd pleasers!  Frozen. How Fresh Stays Fresh  There are tons of benefits of frozen foods too!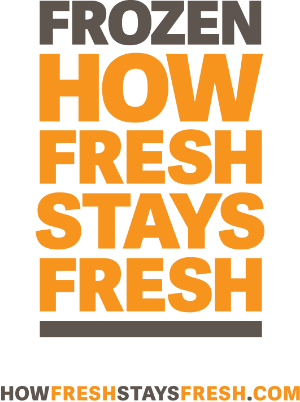 I usually plan my meals on a monthly basis.  I hate grocery shopping so I plan to stock up when I go so I don't have to go as often.  I'm also quick to grab lunch options for my family too.  I love the Healthy Entree's section at my local Walmart!  I'm a big fan of the Healthy Choice and the Smart Ones meal options.  They taste so good and they help me to keep my calories on track!
Here are a few of our frozen favorites:
General Mills Totino's Pizza Rolls (any flavor is amazing)!
General Mills Old El Paso Frozen Entree's
General Mills Totino's Party Pizza
Heinz Bagel Bites (cheese and pepperoni please!)
Kellogg's Parmesean Garlic Wings (these are the perfect appetizer especially for football games because everyone loves them!)
Schwan FRESHCHETTA® (our favorite for a quick dinner option – but I love them because of the 100% real cheese and real tomatoes!)
Pinnacle Mrs. Paul's Crunchy Fish Sticks (the kids go crazy for these)
General Mills Green Giant boxed vegetables (I included these because it's hard to get kids to eat veggies but these have special sauces that makes you want to ask for seconds when eating your veggies!!!)
Kellogg's Eggo waffles (buttermilk or blueberry)
Hillshire Jimmy Dean Turkey Sausage, Egg white and cheese english muffin sandwich (perfect for breakfast on the go!)
Nestle Stouffer's Mac & Cheese (made with 100% real cheddar cheese – if you haven't tried it, you're missing out!)
MorningStar Farms Breakfast sandwiches (we love the veggie scramble)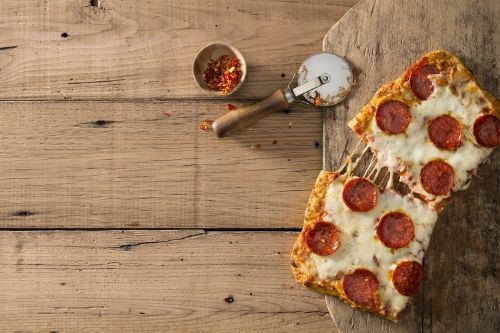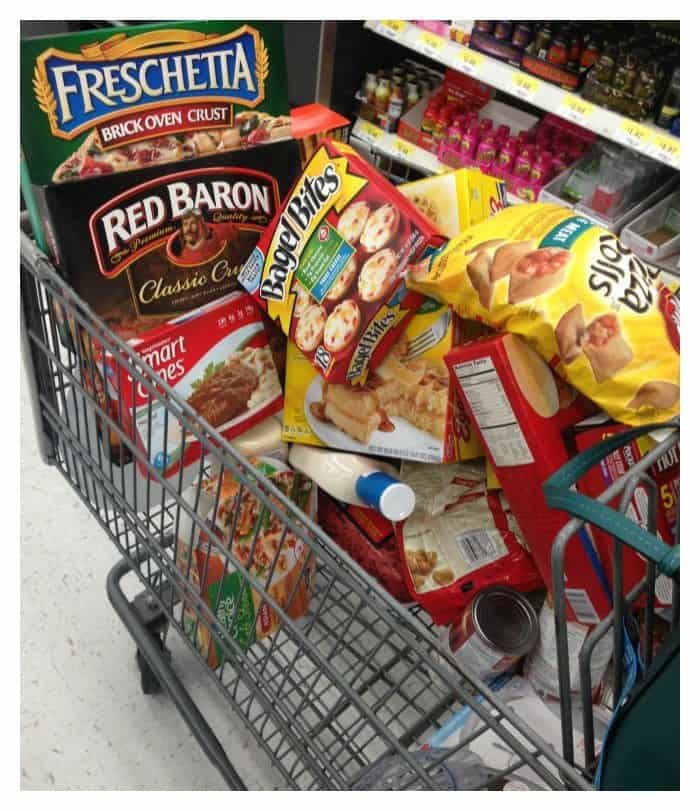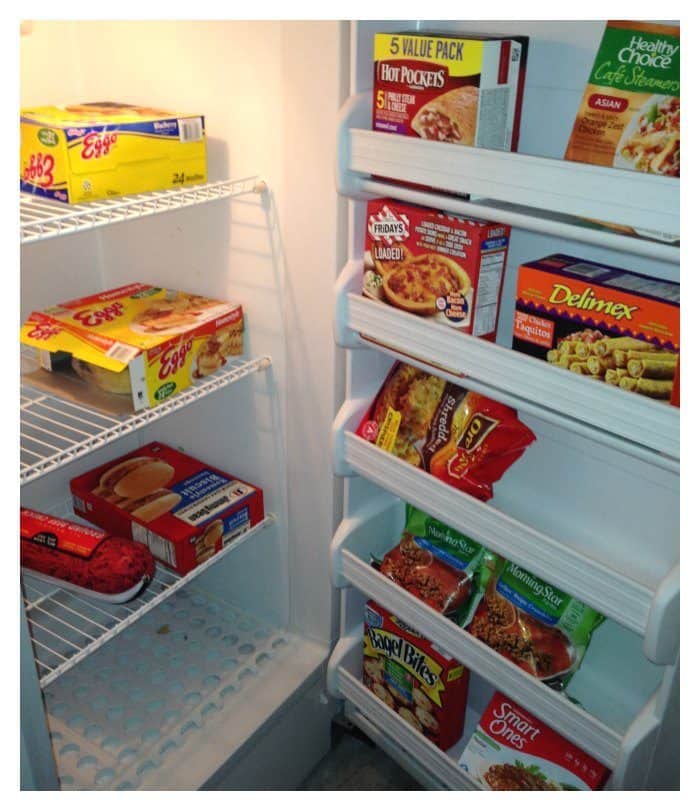 This is my favorite for the unexpected guests!  General Mills Totino's Pizza Rolls!  I always buy the biggest bag because I can heat these up in the oven quickly and it makes a huge batch.  You probably can't tell from the photo but that pan is a bigger than normal commercial sized pan too!  Triple Meat Totino's Pizza Rolls please!  Oh yeah!!!  Those are so good!
Frozen food is made from real recipes and real ingredients. Freezing is simply a natural pause button that keeps just picked, just baked and just crafted foods at the peak of freshness and these pizza rolls are proof!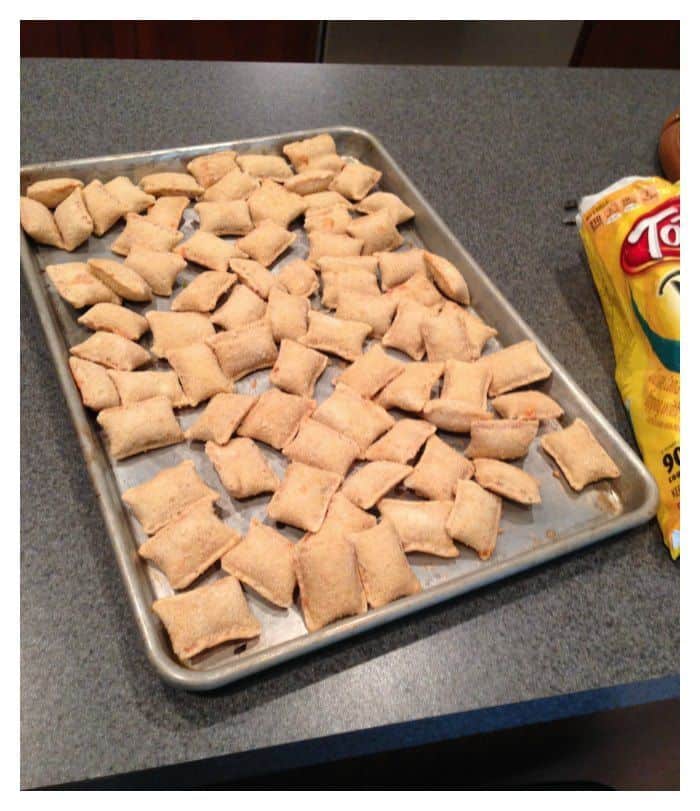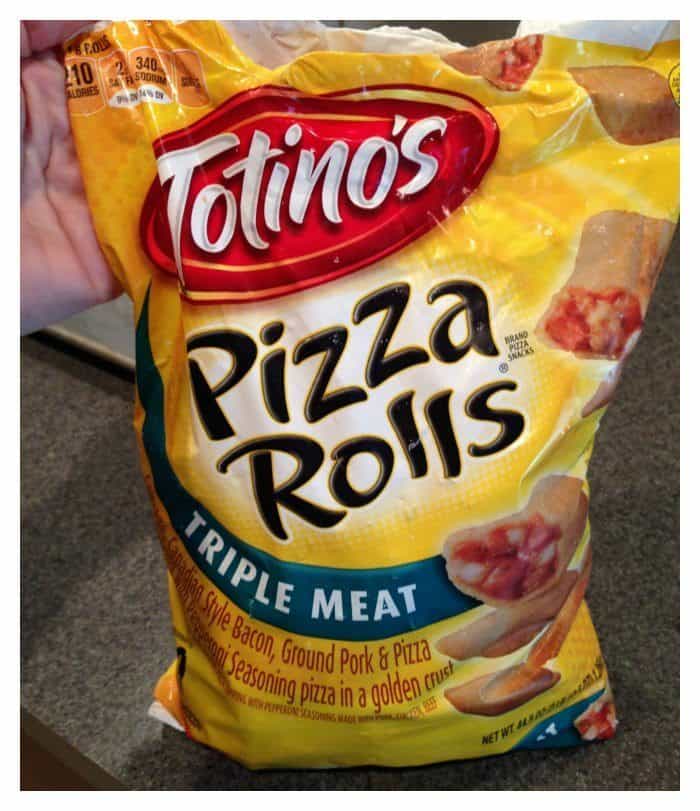 I've learned to quit worrying so much about how my entertaining will turn out and I've rather enjoyed the party!  It helps when I prepare food ahead of time or go for frozen food options that everyone already loves too!  It makes for a less stressful day that I get to enjoy with my friends and family.  Life is too short, it's time we all enjoy it!
What's your favorite frozen food appetizer?