The Many Benefits of Frozen Foods and My Daily Routine
This is a Sponsored post written by me on behalf of American Frozen Foods Institute and the Frozen Food Roundtable for SocialSpark. All opinions are 100% mine.

The Many Benefits of Frozen Foods
The many benefits of frozen foods.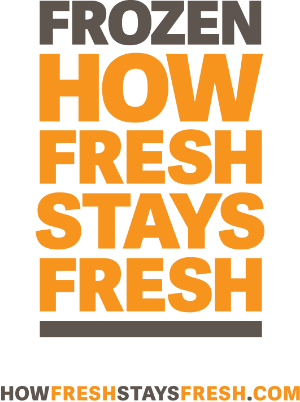 As a very busy Mom, I am always looking for ways to manage my time. As I reflect on how busy our lives are, I've become grateful for frozen foods. Could you imagine having to go to the grocery store more often than what you do today? I look in my freezer and I see tons of food options at my fingertips and I don't even have to leave my house. My family doesn't have to sacrifice health to have a quick meal with quality ingredients! I love that!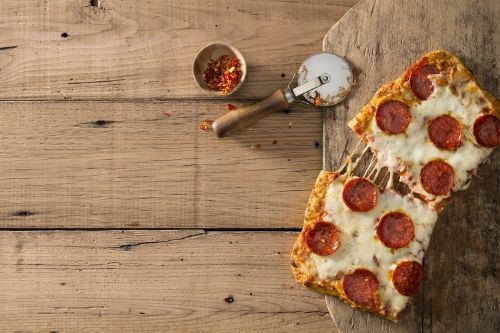 Frozen is how fresh stays fresh! Just think of your own freezer and the benefits of fresh vs frozen. It locks in the flavor and the nutrients of the food you love. Just think of freezing as nature's pause button. It keeps just picked, just baked and just crafted foods at their peak of freshness.
There's one more benefit of frozen foods that we don't think of often. Not only am I grateful for the convenience of frozen foods but it helps me with portion control. It's a great way to calculate your calories but it also saves on wasted food too. Just think about it… How many times do you go to a restaurant and leave half of your plate of food behind? The portions are huge! I usually end up sharing a dish with someone. Either that, or I have leftovers which aren't as fresh as when I first ordered it. There's no waste in frozen food choices.
Speaking of portion control and counting calories. Have you tried the Smart Ones? I highly suggest the Smart Ones Three Cheese Ziti Marinara! I take it for lunch often. It's only 8 Weight Watchers points too! Another option for lunch is Lean Cuisine®. You might catch me taking the Butternut Squash Ravioli for lunch too. It's another favorite of mine.
The kids love Kellogg's Eggo Waffles for breakfast. I've tried to get them to try something different but they are stuck on these. I'm not complaining either because I can pop them in the toaster and be done with breakfast in a flash. Every minute counts for me in the morning too. I have a tough time eating anything for breakfast. It's probably because I'm too busy getting everyone else ready. I often times grab a Healthy Choice Greek Frozen Yogurt to eat on the go. They are only 100 calories or less.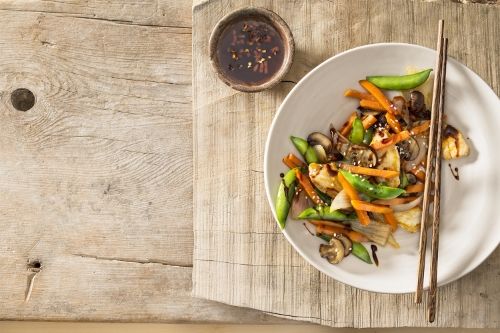 After thinking about it, frozen foods have become a huge part of my daily routine.
The Many Benefits of Frozen Foods:
o Portion control; ability to have a different meal each day of the
week at the office
o Ease of preparation
o Ability to try different types of cuisines
o Portion controlled dishes to enjoy dessert without the guilt
Here's a glimpse of one of my daily routines for breakfast and lunch. This really helps me on super busy days! We buy the big Jimmy Dean Sausage Pancakes on a stick. We have to because we all love this one.
The kids could live off of Hot Pockets! The Ham and Cheese kind to be exact! The song is popular around our house too because every time one of the kids pops one in the microwave they start singing "Hot Pockets Yummmmmmmmmm!"
My personal favorite is Lean Cuisine! Add your own tortilla and voila! Lunch is ready!
Out of all the benefits of frozen foods, I love all the easy to prepare options with portion control in place. What about you? What's your favorite thing about frozen foods?